1) Dev Mode: A New Space for Developers
The Dev Mode in Figma is a new feature that makes it easier for developers to translate designs into code, faster, with tools that facilitate the workflow.
Dev Mode is a handy feature that functions like a browser inspector for your design file. It allows you to effortlessly obtain information such as measurements, specifications, and styles by hovering and clicking on objects. The best part is that it operates within a safe space, ensuring that your design file remains unaffected. Additionally, Dev Mode enables you to generate code snippets suitable for CSS, iOS, or Android, and you can even use plugins to customize the code for your preferred framework.
Watch more about Dev Mode:
2) Variables: Making Adaptable Designs
By using variables, designers can customize the designs for different brand themes, device formats, and more, making them highly versatile tools.
Variables offer a comprehensive solution to simplify the design process. They are flexible and can be used for various purposes, including creating dynamic prototypes. By utilizing variables, teams can test and evaluate a wide range of design ideas, gaining insights into how they perform in real-world scenarios. This enables teams to choose the most effective designs from a diverse set of options.
Watch more about Variables:
3) Advanced Prototyping: with Fewer Steps
Figma has introduced advanced prototyping features that create more realistic prototypes with fewer steps and connections. This means more iteration with less work for everyone.
Figma's advanced prototyping features, including variables, conditions, and expressions, enhance the power and simplicity of prototyping. The addition of an inline preview allows for rapid iteration and instant playback of designs. These improvements reflect Figma's dedication to enhancing the design process and promoting collaboration between design and product teams. Moreover, the recently introduced features showcased at the config conference make prototyping design systems significantly easier and more efficient.
Watch more about Advanced Prototyping:
4) Auto Layout Updates: More Responsive Components and Layouts
Figma's improved auto layout now includes wrapping and min/max height/width settings. This simplifies manual resizing and frees up more time for creating responsive designs.
Auto layout in Figma has undergone significant improvements, providing designers with additional flexibility. The introduction of wrapping and the ability to define minimum and maximum height/width parameters simplifies the resizing process. By automating these tasks, designers can focus on crafting responsive components and layouts, resulting in a more efficient and productive design workflow.
Watch more about Auto Layout:
5) Font Picker: Preview Fonts Before You Use Them
Figma's font picker now includes search, filter, and font name previews based on user feedback, improving the font selection experience.
The revamped font picker in Figma offers enhanced usability, allowing users to effortlessly search, filter, and preview font names in different styles. Additionally, users can also view their own installed fonts, providing a more user-centric design experience.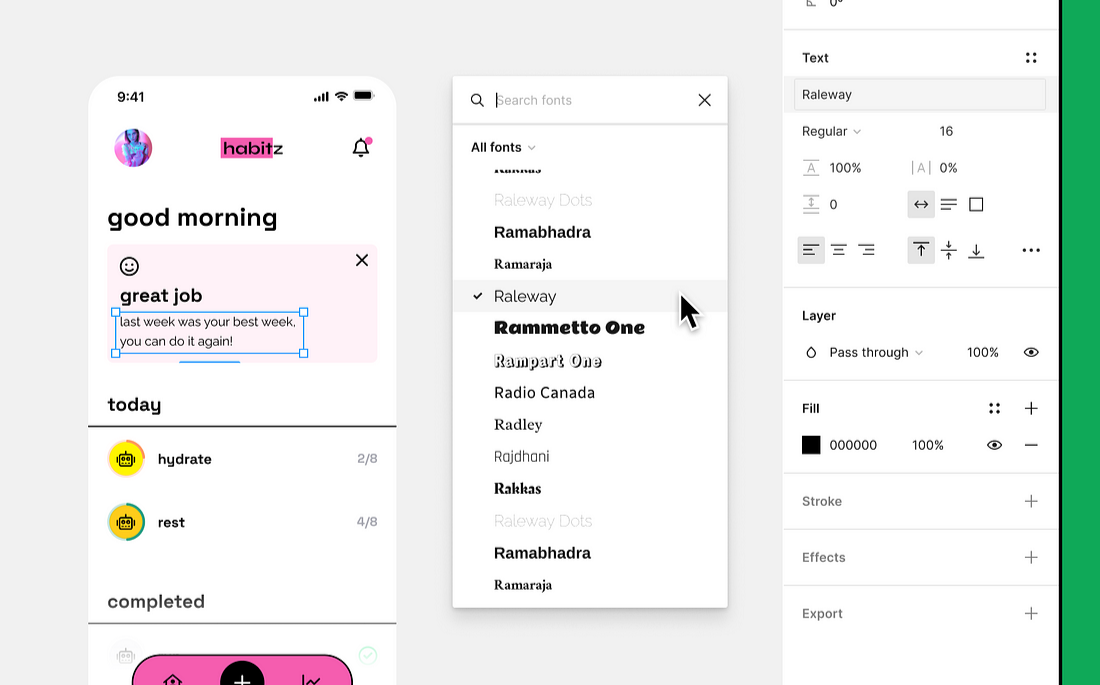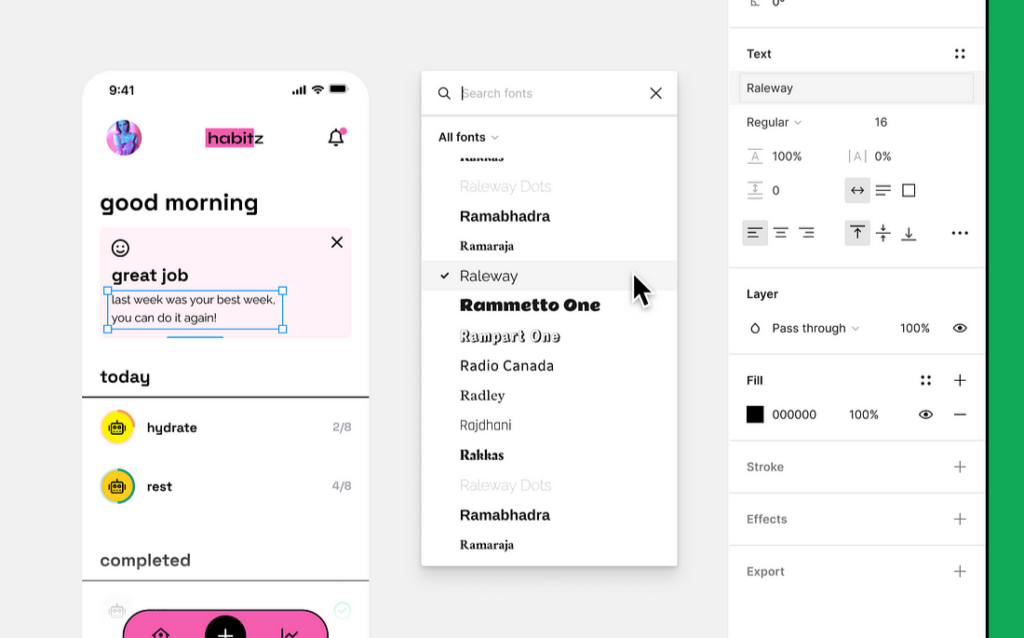 6) File Browser Glow-Up: Spend Less Time Searching, More Time Creating
Without navigating across spaces. Always find what you're looking for — whether created by you, others, or within external teams.
Figma's redesigned file browser simplifies finding files and projects shared by external teams. With unified search, recent items, and notifications, users can quickly locate what they need without switching spaces.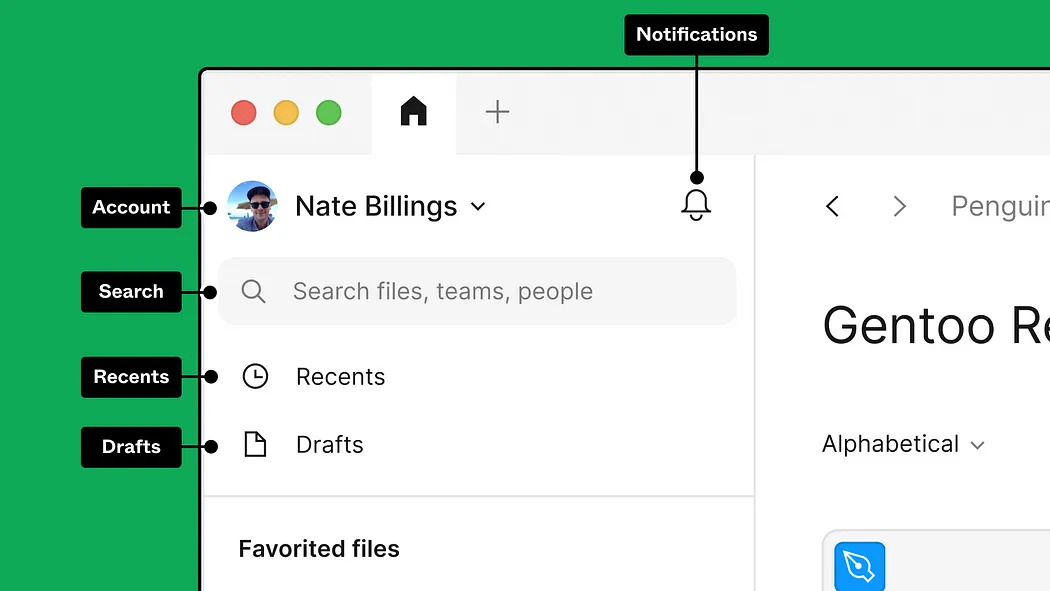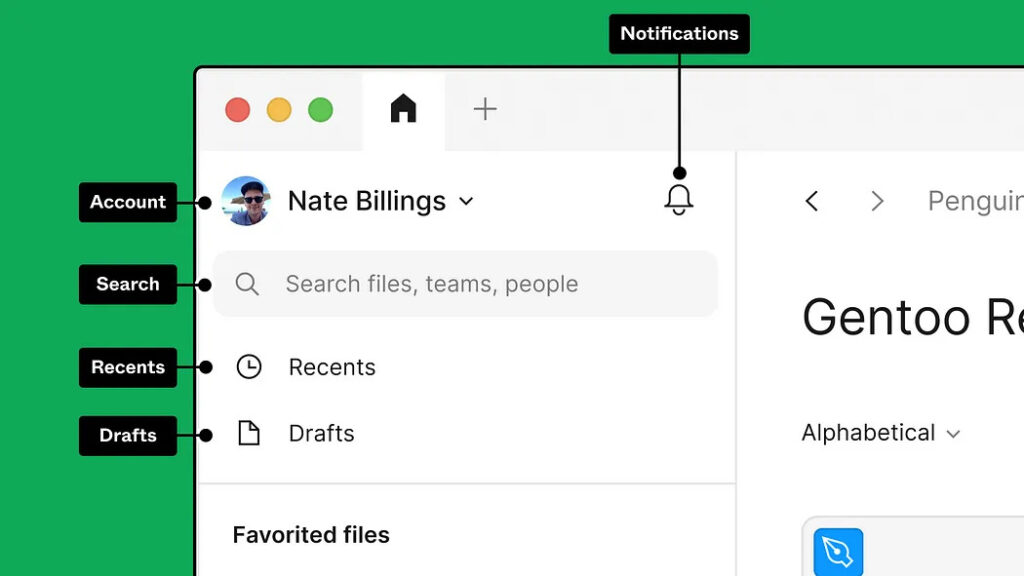 Thanks for reading the blog! We hope you find it valuable and easy to understand. To learn more about our projects, visit our

projects page.